Derby & Maydena - 5 Day Tour (19-24 March 2019)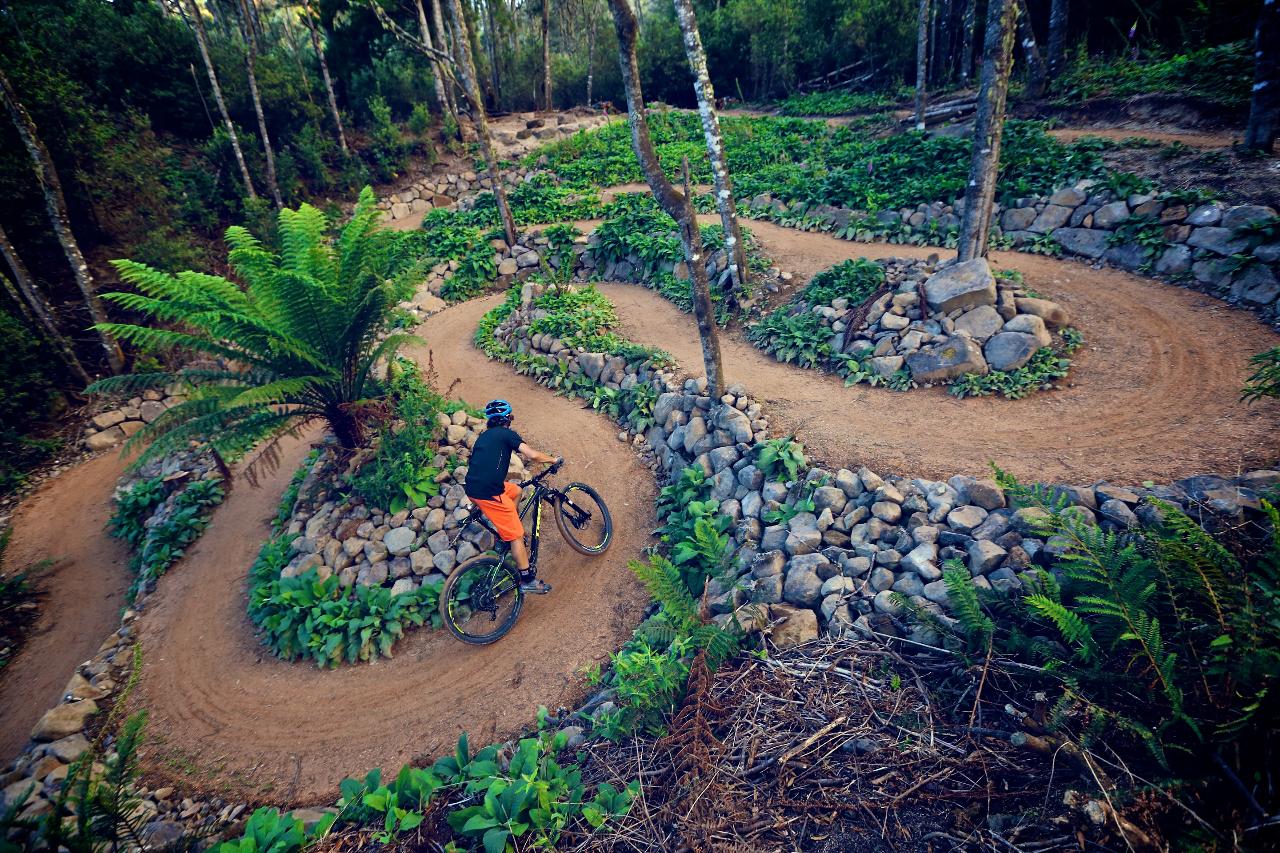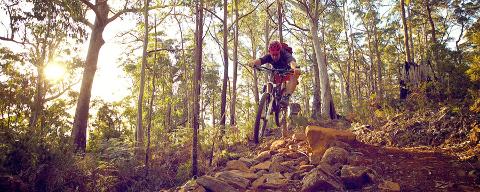 Duration: 5 Days (approx.)
Location: South Hobart, TAS
Product code: 5 Day Tour
Overview
This 5 day mountain bike tour is 5 days and 5 nights of Tasmanian Mountain Bike Awesomeness! Fly into Launceston and out of Hobart. Ride Blue Derby's world class trails and probably the best flow trail on the planet at Blue Tiers and the all gravity trails at the new and mighty Maydena MTB Park.
You will be accommodated in quality AirBnB's for the first 3 nights in or near Derby and the final 2 nights at Maydena. You will travel in a late model 14 seater Toyota Hiace with a custom made enclosed, lockable bike trailer. All breakfasts are provided.
Phil Exton (Owner/Managing Director of Tasmanian Mountain Bike Adventures and Jimmy Dawson (Owner/Guide and Mechanic from Spoke N Trail) will be your travel guides, making sure this is one of your best adventure holidays ever!
Itinerary
Afternoon/Evening Night One
Fly from Brisbane to Launceston Airport. Jetstar has a direct flight leaving at 1.40pm and arrives Launceston at 5.20pm. Phil will be waiting to collect you at the Oversized Baggage Pick Up Point. From Launceston airport we will drive to your accommodation, stopping on the way for dinner. We will settle in and reassemble bikes (if bringing your own-hiring is another option).
Day One to Three – Ride Derby
Each day we will have breakfast at your accommodation before heading Blue Derby network of trails.
Day 1 - Shuttle Day to Black Stump. Riding the Derby network.
So many trails to choose from!!! Let's ride as many as we can! A good blend of Blues and Blacks to try including a heap of new trails for those that have been before!
Lunch in Derby
More Shuttles in Afternoon.
Dinner at local venue.
Day 2 - Blue Tiers and Atlas
Blue Tiers (am) approx. 19km
Lunch at Weldborough Pub
Ride Atlas (pm) approx 14km
Dinner at local venue.

Day 3 - Shuttles to Black Stump and travel to Maydena
Shuttles to Black Stump to revisit your favourites or ride a few more new ones in the morning.
Lunch in Derby
Pick up your gear from the accommodation and drive to our accommodation in Maydena.
Dinner at a local venue.
Day Four and Five – Maydena MTB Park
Following a hearty breakfast we will ride one of the world's newest and best gravity parks. With over 800 meters of elevation and heaps of trail options, you are in for some real thrill riding! This is an uplift park, so you can save your legs for the impressive descents. The park is open from 9.30am to 4.30pm, so go hard before we take you back to your accommodation to freshen up before dinner will be at a local venue.
After we finish riding on Sunday the 24th March, we will drive you back to Hobart where the tour will end. We expect to be back in Hobart by 7pm at the latest. If you require an extra nights accommodation in Hobart on this night, you can either organise it yourself or we are happy to assist.
Price Includes:
Airport pick up and drop off
All breakfasts
Accommodation
Transportation to and from all riding venues
Tour guides
All shuttles at Derby
Maydena Uplifts
Not included:
Airfares
Lunches and Dinners
Bike Hire